At Allen Dental, we value long-term patient relationships, and make it a priority to treat our patients with a level of care that will keep them coming back. We believe you and your family deserve advanced, friendly and comfortable dental care all in one convenient location. We take great pride in helping our patients achieve excellent dental health, while improving their smiles to increase their confidence.
A Healthy Life Starts with a Healthy Smile

Comprehensive General & Preventative Dentistry for the Whole Family
Regular visits to our office ensure that your teeth and mouth remain as healthy as possible. We give thorough dental examinations to all of our patients, whether it is their first visit or one of many. We strive to help you maintain a truly excellent level of oral health for the rest of your life.
Athens Cosmetic & Restorative Dentistry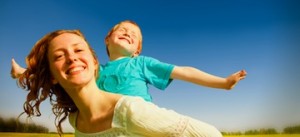 We provide a range of Cosmetic and Restorative services to help you maintain, enhance and rejuvenate your beautiful smile. Dr. Allen and his dental team are trained to provide Teeth Whitening, Porcelain Veneers, Cosmetic Bonding, Dental Implants, Bridges, Complete and Partial Dentures, Implants, and Root Canals.
Environmentally Friendly Office
We are proud to be a digitally based, paperless office. In an increasingly digital age, reducing the amount of unnecessary paper that we use has become easier to do, as our digital technologies actually offer more convenience for our patients. We also utilize Digital X-ray technology, which use 90% less radiation than traditional x-rays.
A One-Doctor Practice
These days when you visit some dental offices, you never know which dentist you are going to see. Dr. Allen is the primary dentist in his office and administers all patient dental care. His warm, friendly, lighthearted and personal approach will keep you and your family smiling!
Dental Technology to Increase Your Comfort
We incorporate advanced dental technology into our treatment to increase your comfort and our ability to diagnose and treat you.
Low Radiation Digital X-rays: Uses 90% less radiation and provides immediate images to quickly diagnose hidden problems.
Nitrous Oxide: Or "laughing gas,"  provides patients with a mild form of anxiolysis during dental treatments.
Relaxing Oral Sedation: We can administer an oral sedative to relax you before performing any dental procedure.
Dental I.V. Sedation: This form of sedation, also known as I.V. conscious sedation or "twilight sleep", is for those patients who desire a deeper level of sedation and want to be "asleep" during a dental procedure . This is particularly good for those patients with significant dental anxiety, strong gag reflexes, and for those wanting to have multi-visit procedures done in the same visit such as multiple extractions, fillings and crowns, or root canals.
DIAGNOdent® Laser Cavity Screening: By using this technology, we are able to treat small cavities and areas of tooth decay before they become larger issues requiring multiple procedures. DIAGNOdent is a quick, comfortable process that helps you and Dr. Allen keep your smile healthy and happy for a lifetime.
Intraoral Camera: See inside your mouth just as we do. The camera helps us educate you about what is going on in our mouth and how we can treat you.
Paperless Office: We have incorporated a cloud based practice management software to reduce the amount of unnecessary paper that we use each day and to keep better organized electronic patient records.
Comfortable Office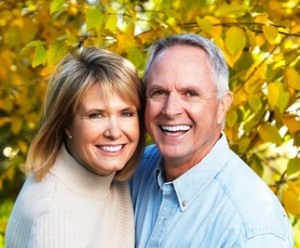 We recently moved into a new office to better serve our patients. The new office was built from the ground up with your comfort and convenience in mind. All of our treatment rooms have comfortable chairs combined with an overall ambiance to make you feel relaxed on your visit. We feature high quality monitors in every operatory so that our patients can get close up views of their x-rays and images.
Convenience for the Whole Family
Based in Bogart, Georgia, our office is very convenient to Athens, Bogart and Watkinsville communities.  We are conveniently located right off of US 29/316 in the new Three Sixteen Professional Quarter. We serve children and adults of all ages, and it is not uncommon for parents and children to come in for appointments at the same time. We have convenient hours after work or school! Our hours are Monday and Wednesday 8am-5pm, Tues 10am-7pm, Thursday from 8am – 5pm and Friday 8am – 12pm.
Financial Options
Traditional insurance is welcome and accepted at our practice. As a courtesy, we will gladly file all insurance claims on your behalf. We accept all major credit cards, including Visa, MasterCard, American Express, Discover, and offer Patient Financing through CareCredit®.